Feature pieces are unique and indulgent while being environmental and offer endless possibilities. They have incredible durability for decades to come and work brilliantly with other materials such as metal or stainless steel, wood, glass, stone and other textiles. You can go for a minimalistic look conveying a crisp cool clean sleek look, to a modern more contemporary design, if you fancy an urban hipster vibe or cover your space with vibrant colours. The best thing about feature pieces is that they range from completely understated right up to trendy cutting edge styles. Renobuild will work meticulously with our customers to make their ideas come to life and that is what makes each piece unique.
A feature piece will transform any area be it in your business premises or your home. Micro toppings, micro cement or polished concrete is such an innovative and versatile product it can be used on walls, floors, ceilings, kitchens, bathrooms, wet rooms, counters, furniture, showers the list is limitless. It can be applied in every kind of environment and is remarkable to use if you want to cover cracks, joints or other unsightly areas so what better way to do so than with a custom made statement piece or stylish colour scheme.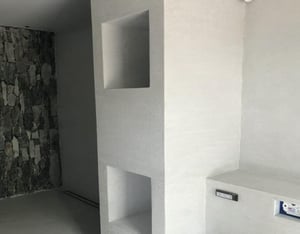 Our products are suitable for all types of projects be it an apartment bathroom to a warehouse. Renobuild can transform any area you want be it to brighten up an area or fix an area which has been victim to years of hardship then feature pieces are the way to go. Bespoke custom made furniture allows customers to create a focal point, a bold design statement or modernise their restaurant, pub, nightclub, office, museum, gallery, school and so on by helping them create one off custom made bench or bar top, counter top, tables, chairs, lockers, bedroom furniture, baths, shower trays, swimming pools, design floors, wet rooms another benefit is that it can be placed on wall panels, ceilings, stair treads, floors and the like.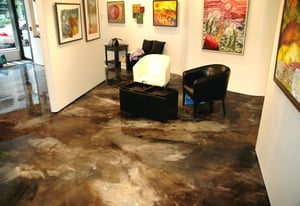 Colours are in endless supply when using microtoppings or microcement you can go from neutral or natural shades such as cream or grey for a minimalist classy look right up to bolder brighter in your face pinks or yellows or a multicoloured design it can be reduced or heightened by the interior accessories you use. The beauty of these systems is you decide how creative you want it to be, trust me there is no feature piece too crazy or out there for Renobuild so let your inner interior designer break free with 30 years experience in this industry we have seen and done it all.

As with any area that is a hive of activity décor is crucial, for instance most kitchens are the heart of every household across the globe they are always a hub of activity, where most interactions take place be it a chat over coffee, hosting parties, playing board games, having a nice family meal or simply just having some down time reading a book. You want to keep it functional with a homely, warm and cosy feel while showing your personality and style in a unique and timeless way so this is where feature pieces come into play, they allow you the opportunity to install sensational works or art using various different materials to make your kitchen stand out from the rest.

A business is no different, take a reception area, this space is the first representation a potential customer gets of what your company is about, so if you are the lucky owner of a vibrant floor or wall design or custom made furniture it instantly makes your business stand out giving your potential customer the wow factor making their experience with your company an unforgettable one.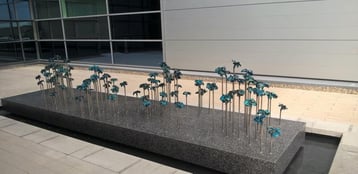 A hotel is another great example, guests waiting to check in, meeting for a drink, going for a meal or simply waiting on the rest of the group to arrive, most hotel areas are comfy, warm and inviting but no one said it has to be boring so why not get a colourful display that draws people to it or have a bold design on the wall or ceiling, have that feature piece bar top or table so when someone is waiting it gets them looking around and more importantly your feature piece gets them talking, everyone knows word of mouth is the best form of advertising, in addition, the next time someone passes by your business they will remember what their friend said about it enticing them in to have a look themselves.
Feature pieces help make you stand out from the crowd but on a serious note they are incredibly durable, easy to maintain and will last a lifetime all they need is little tender loving care but will have people talking about it for years to come.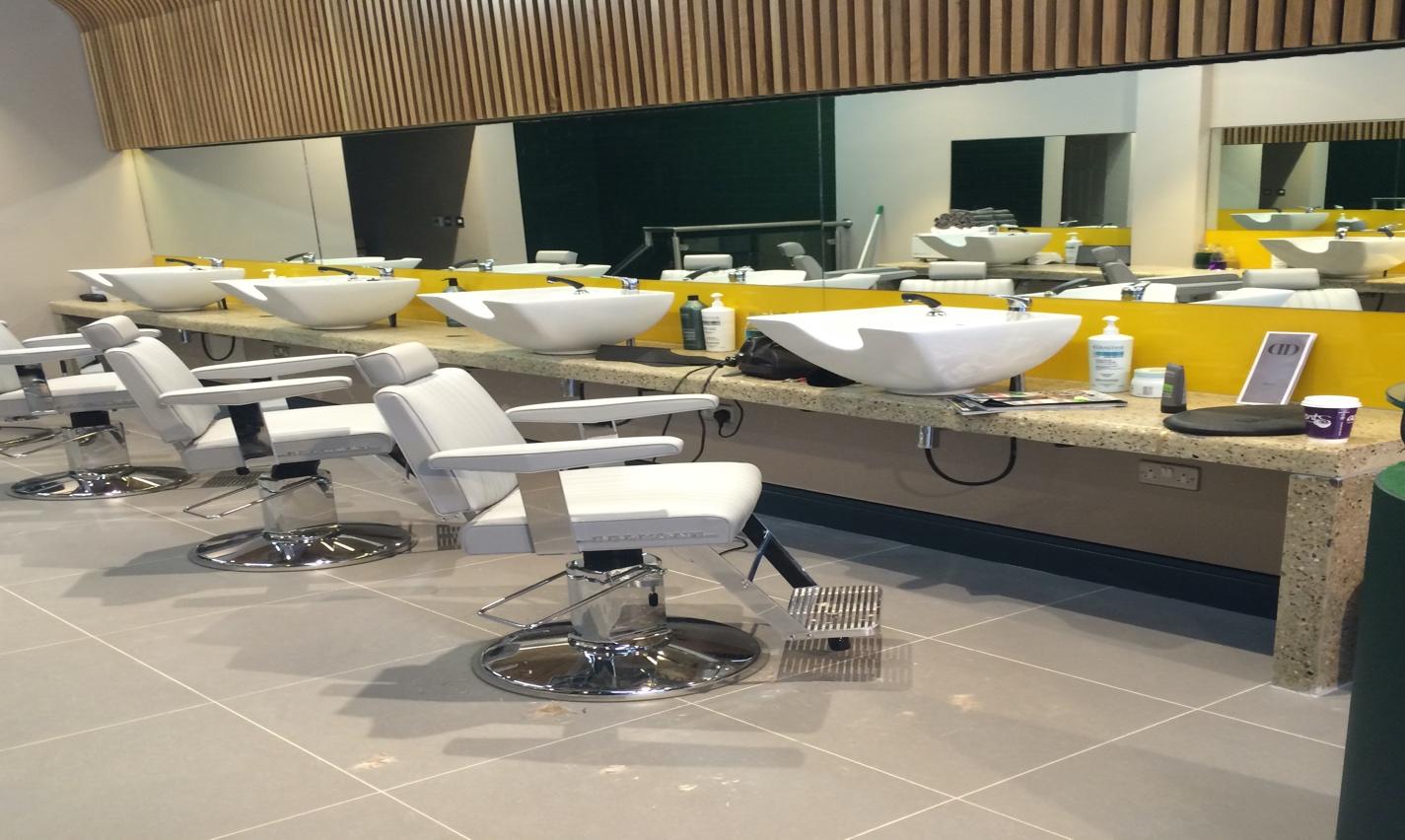 If you would like to discuss a feature piece or design you have in mind please contact us on 053-9366444 or email details to info@renobuild.ie, alternately if you would like to see more photos of design or feature pieces click on this link https://www.renobuild.ie/feature-pieces