Design Floors, also known as Microcement or overlays, are thinly laid systems that are placed on top of existing concrete or hard floor systems, designed for a clean decorative aesthetic. Design Floors can be optimised for functionality or design dependent on application. Maintained correctly, this flooring will last as long as your building.
Design Floors provide an unlimited range of colour and finishing options for a custom floor suited to your design. They range in thickness from 3-15mm and the systems can be finished to be high-polished for a more stylish, modern look, or sanded and sealed to give a more natural feel. We can also provide matching wall coatings to compliment some of these solutions.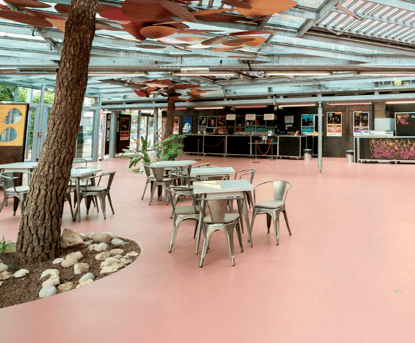 Microcement
Also known as
Microtopping
, Micro-screed, or Micro-concrete, Microcement
is a cement and polymer-based coating thinly applied to floors, walls, and, in some cases, joinery in residential and commercial environments to create a concrete look.
Microcement tends to be laid 3-5mm thick, and can have a stone effect or semi-polished, cloudy, or dragged appearance.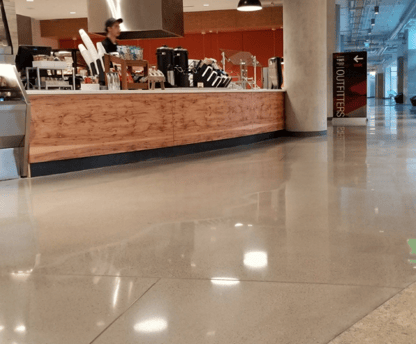 Overlays
Overlays are cement-based, liquid applied systems design primarily to give a more uniform aesthetic. These can be applied in 5-15mm thickness. A 5mm application gives a natural, sanded appearance, and thicker applications provide a sleek, high-gloss polished appearance. All systems can be coloured during the manufacturing process or have pigmentation added during the mixing process.
Terrazzo systems are thicker systems that can also have aggregate added either in the manufacturing process or during application.