Flooring and Surface Solutions Experts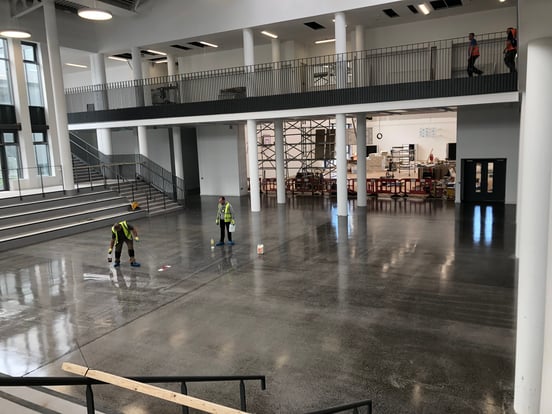 Founded as a family business by Seamus Redmond in Ferns, Co Wexford, Ireland in 1996, Renobuild, has grown and expanded into the national surface solutions provider it is today. Having operated in surfaces for over 30 years, Renobuild have developed a deep knowledge of ideal flooring solutions and applications for commercial and industrial projects across Ireland.
We specialise in applying hardwearing, low maintenance flooring with minimal disruption, whilst never compromising on aesthetics. Our vast industry flooring expertise ranges from automotive, leisure and hospitality to healthcare, pharmaceuticals, and the public sector. Our surfaces can be found in hundreds of buildings across Ireland including warehouses, offices, showrooms, hospitals and even Microsoft and Google Headquarters in Dublin.
We collaborate with industry professionals to bring their creative vision to life while providing functional, durable and easy to maintain solutions for their projects. We strive to provide surfaces that add light, texture and a bold statement that can complement any environment. Made to achieve your objectives, Renobuild provide surface solutions from floor suppliers, preparation, repairs and application to the highest industry standard. By starting at the bottom, we give you the right foundation to build on.
Our team of experts are happy to assist you in selecting the right finish for your project. We welcome you to contact us to discuss your upcoming project or alternatively, you can request a quote for your project.