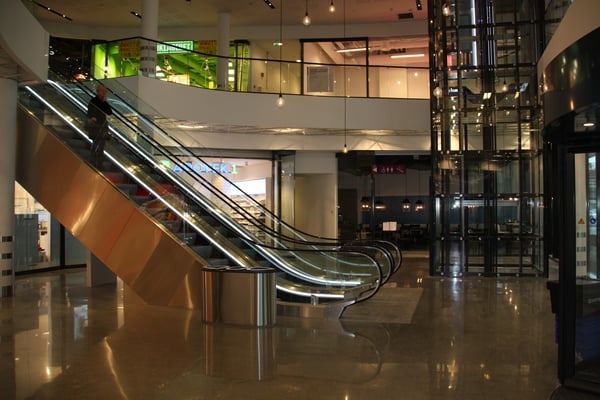 Polished Concrete is a highly popular choice of flooring in both commercial and industrial environments. Consisting of four elements – sand, cement, water, and aggregate (stone) – the product is extremely durable and hard-wearing, and so refined that it is difficult to mark.
After laying this flooring system, our team grind the top millimetres of the concrete to achieve a polished surface. Instead of applying a weaker material to cover the concrete, such as vinyl or wood flooring, we refine and enhance the qualities in the concrete itself.
Every Polished Concrete floor that we create at Renobuild is tailored to the functionality requirements of the environment that surrounds it, and the style or aesthetic preferabilities of the client.
A little care goes a long way with Polished Concrete – with the right cleaning practices, this flooring system should last as long as the building itself, making it highly cost effective over time.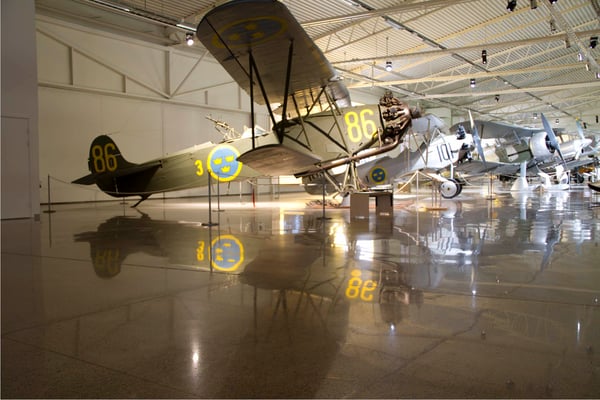 Longevity
Polished Concrete is a simple surface to keep in good condition. Any excessive wear or damage to the surface of the floor can be repaired by polishing the area, keeping it appearing new for decades.
This flooring system does not need any special maintenance, except for regular cleaning with Twister pads. Twister floor cleaning pads are flexible and contain billions of microscopic diamonds that clean and polish the floor at the same time, and all you need is water – no chemicals required.
So, what are the steps needed to keep Polished Concrete in perfect condition?
Basic daily cleaning
Dry mop the floor.

Mop with hot water and

a suitable cleaning solution, such as

an

HTC Cleaner,

and

a cotton mop.

Rinse and repeat as needed until water

removed from the floor appears to be clean.

Use a high speed burnisher (>1500 rpm) with a clean and dry 3000 grit diamond impregnated cleaning pad.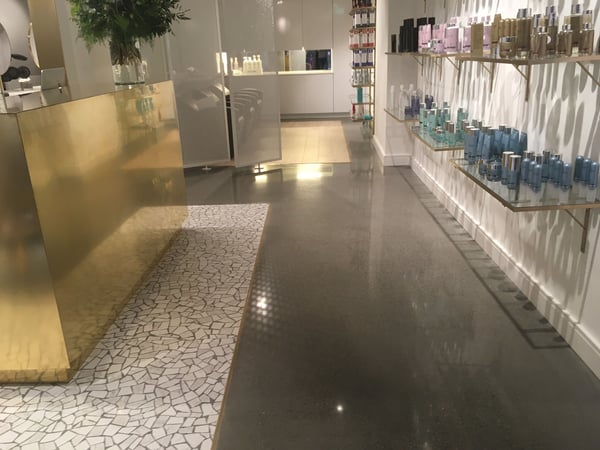 Advanced daily cleaning
Dry mop the floor.

Fill the tank of the auto scrubber (scrubber dryer) with clean water and mount a

3000 grit

diamond impregnated cleaning pad on the pad holder

.

E

nsure proper function of the machine

before

use

.

Clean the floor with this machine at a speed of 3-5 km/h (2-3,5 mph)

.

After clea

ning, thoroughly

rinse the pad until

there is no remaining colour

.

Once the water washed from it is clear

, replace the diamond impregnated cleaning pad with a new one.

For extra high gloss, use a high speed burnisher (>1500 RPM) with a clean and dry 3000 grit diamond impregnated cleaning pad.

If the floor is

very dirty or has spills of oil on it

, add a low-alkaline soap

(such as

Twister Floor Conditioner or

Consolideck

DailyKlean

) in the auto scrubber

, f

ollowing the dosing instructions. Do not use acidic or highly alkaline cleaners as they break down concrete.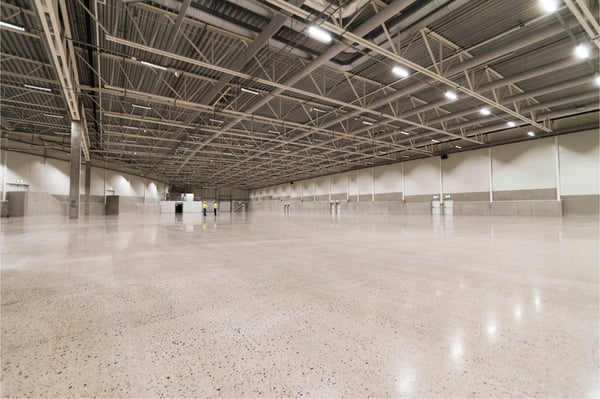 Following these simple steps will help to keep your Polished Concrete flooring in perfect condition for decades to come, even in hard commercial or industrial conditions with heavy machinery or footfall.
Discover more about Polished Concrete and how it is laid here.
Polished Concrete is also an ideal product for our uniquely designed Bespoke Pieces – find out more here.
Do you have an upcoming project?